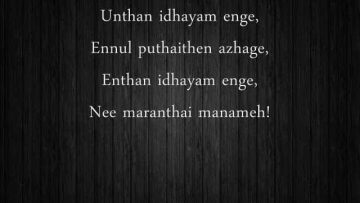 Lyrics video for the song Maranthai Manameh by Prem K, Vairavan, and Blackjack Homicide'z. No copyright infringement was inten...
Album: Dhilip Varman's Individual. Singers: Dhilip Varman. Video Created By: M.V.Raj Kumar..!
Download Link : http://www.mediafire.com/?pkj9hcebcxbxkpw Sung by Funky Shanker all credit goes to him and his team! This does not b...